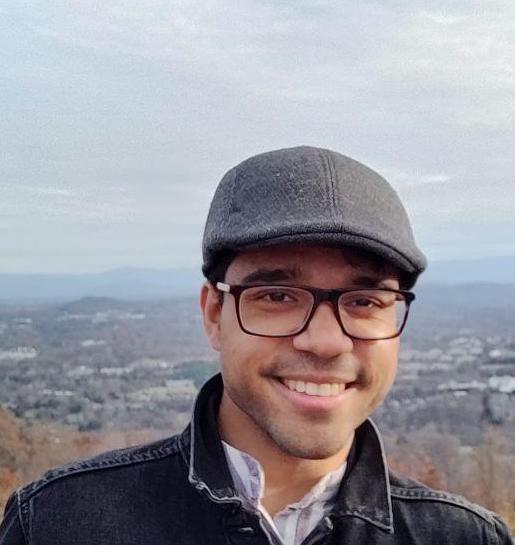 Ambar Pal

E-Mail: ambar at jhu dot edu
Office: 322, Clark Hall, JHU
Research Interests
The central theme of my research is understanding why deep learning works so well, and what are some theoretical explanations behind its successes and failures. With this aim, I have firstly worked on understanding common training time tricks like Dropout and Batch-Normalization. Secondly, I have worked on understanding and improving adversarial attacks and defenses for neural networks, by formulating a game-theoretic framework to study them, as well as exploring principled ways to defend against adversarial examples for the data domains of Graphs and Videos.
I received the JHU MINDS Data Science Fellowship in 2020 and 2019. My research is also supported by NSF and DARPA grants.
News
[Oct 20] Our paper on developing a game-theoretic framework for additive adversarial attacks and defenses is accepted at NeurIPS 2020! Check out the paper here
[Sep 20] Our work on adversarial learning is accepted for presentation at DeepMath 2020
[June 20] I will be speaking at the Pontifical Catholic University of Chile on Structured Dropout.
[June 20] I will be speaking at the JHU MINDS seminar on Structured Dropout regularization.
[Feb 20] Our work on understanding structured dropout regularization is accepted at CVPR 2020! Find the paper here
[Dec 19] I am a recipient of the JHU MINDS Fellowship!
[Dec 19] I will be speaking at IIT Delhi at the Computer Science Department .
[Nov 19] I will be at the NYU DeepMath Conference . Check out our poster on Structured Dropout.
[May 19] I will be at UCLA at the workshop on Geometry in Deep Learning, and later at the Simons Insitute at UC Berkeley for the Deep Learning BootCamp.
[April 19] I will be at the JHU Workshop on Computer Vision Applications.
[March 19] I will be at ICERM, Brown University for the Theory and Practice in Machine Learning and Computer Vision Workshop.
[September 18] I joined JHU as a PhD Student in the CS Department.
[May 18] Our work on Practical Fooling of Deep Neural Networks is accepted at ICIP 18! Find the paper here.
[July 17] I will be at CVPR 2017, being held at Honolulu, Hawaii in the last week of July.
[March 17] Our work on Visual Question Answering for Novel Objects is accepted at CVPR 2017! Find the paper here.
[Jan 17] I am selected for the IUSSTF-Viterbi India Program. I will be working under Yan Liu at the USC Melady Lab.
[May 16] I will be at IIT Kanpur as a Student Research Associate at the Computer Vision Lab for summer. I am advised by Gaurav Sharma.
Preprints
Cells in the Internet of Things
Ayush Shah, H. B. Acharya, Ambar Pal.


The Internet of Things: Perspectives on Security from RFID and WSN
Ayush Shah, Ambar Pal, H. B. Acharya.